The Ponte Vedra Recorder has released the winners of its 2022 Best of the Best of Ponte Vedra contest and Nocatee has won two exciting categories. For the third year in a row, Nocatee has received the most votes for Best Community to Live and Best Place for Kids to Have Fun.
Best Community to Live - Nocatee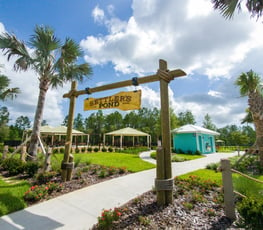 2022 has been an exciting year for the Nocatee community! Earlier this summer, Settler's Pond opened to all residents with its 14-acre pond stocked for recreational fishing, a large shaded playground, dog park, and much more. Another recently announced addition is Marketplace at Nocatee, an intimate retail center that will include a grocery store, offices, and additional services located west of the Greenleaf collection of neighborhoods. Over the past year, Nocatee has welcomed several businesses to the Nocatee Town Center, including Premier Martial Arts and Titan Up Fitness. Looking towards the future, Anejo Cocina Mexicana, Catullo's Italian Restaurant, and Safari Toy Store are all slated to open later this year!
From low-maintenance villas to expansive custom homes, Nocatee continues to grow and expand its home-style offerings with the recent additions of the West End at Town Center Townhomes and Villas, the newly-selling Palmetto Cove at Nocatee, River Landing at Twenty Mile, and Woodland Park. To learn all about the new neighborhoods slated to open Late 2022, click HERE.
Whether it's the strong sense of community felt at resident events and gatherings or the continued development of shops, restaurants and amenities... there are so many reasons why families love Nocatee!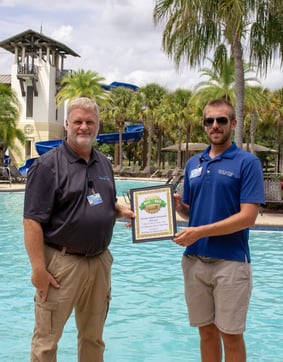 Best Place for Kids to Have Fun - Splash Water Park
Nocatee Splash Water Park is still most residents' favorite amenity with something for every member of the family to love. Waterpark highlights include the serenity pool for adults, Rip Tide Slide, Lazy Tides River, the 377 foot long Nocatee Zipline, the water obstacle course and so much more. Alongside the brand new adults-only pool, there is a newly-expanded bar & concessions area designed exclusively for these residents and their guests. On holiday weekends during the summer, it's not uncommon to also find live music by local musicians inside the expansive waterpark. To view the NEW slides inside Nocatee Spray Park, located across the street from Splash, click HERE.
To review all 2022 Best of the Best winners, check out the e-edition of The Ponte Vedra Recorder.
---
To learn more about new homes in the Nocatee community, explore Nocatee.com, stop by the Nocatee Welcome Center or call 904-924-6863.