Updated: November 15, 2022
2022 is set to be an exciting year for the Nocatee Town Center. With great shopping, charming places to eat and drink, and specialty services, this town center is already a popular destination for community residents and Ponte Vedra area locals alike. Along with new businesses, there will also be new amenities opening that are sure to make headlines! Here's a quick run-down:
Nocatee Town Center Additions: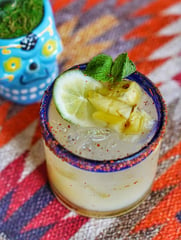 Añejo Cocina Mexicana (NOW OPEN!): Añejo Cocina Mexicana will join several other new retailers in a new shopping center located east of Crosswater Parkway and south of Nocatee Parkway. This full-service restaurant is owned by Nocatee residents Jesus and Blanca Valencia. Añejo's large menu offerings range from el Jefe tacos, burritos, chimichangas, enchiladas, and fajitas to desserts such as churros, tres leches, and fried ice cream. Each dish is crafted using fresh, made-from-scratch ingredients for authenticity and quality. Guests can choose from the fourteen margarita options listed on Añejo's bar menu, which also includes mojitos, mules, beer, and wine.
Catullo's Italian: Catullo's Italian is opening their second location in the Nocatee Town Center. This full service restaurant will be situated in between Luxury Nail Spa and Palm Leaf Dental, in the vibrant shopping center located west of Crossswater Parkway. The first Catullo's location opened in February 2019 in Jacksonville's San Pablo area by brothers Carl and Dave Catullo. Most known for their fresh pasta and authentic family recipes, popular dishes include Pear Fiocchi, Gnocchi Catullo and Chicken Capricciosa. *Now slated to open in March 2023.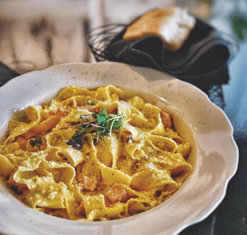 Premier Martial Arts (NOW OPEN!): Premier Martial Arts' mission is to empower the community by cultivating determination and resiliency in their students. From Krav Maga to Karate, their unique program combines the best techniques to boost your child's confidence while teaching real-world self-defense. As a Nocatee family owned business, their team can't wait to build the character of the community through the study of martial arts.
Safari Toy (NOW OPEN!): Educational toy brand Safari Ltd® is opening its first interactive toy store, ToyTopia, in Nocatee. Think immersive, modern shopping where products are off the shelves and into the kiddo's hands. The family-owned creator of Toys That Teach® has been making educational figurines for almost 40 years and recently relocated its headquarters to Jacksonville, Florida. The Pariente family, Nocatee residents themselves, decided to create a local toy store in their new home, a special place where families can come together, play and take home quality toys.
ToyTopia will carry Safari Ltd®'s signature fan favorite collections which are carefully crafted and non-toxic. Their animal, dinosaur and mythical toys are loved and trusted by parents, educators and creators. ToyTopia will also feature other brands and products curated by the Parientes. This toy store hopes to become a neighborhood hangout by hosting interactive sessions for kids, parent/child classes and more.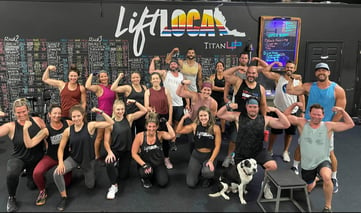 Titan Up Fitness (NOW OPEN!): Owners Andrew Decker and Mark McCrary look forward to TitanUp nestling into the Nocatee community and becoming a part of the famous Nocatee slogan: live, work, and play. TitanUp's mission is to empower members through fitness and nutrition education. TitanUp members know the "why" and learn how to create a sustainable lifestyle aligned with their goals. TitanUp welcomes male and female members of all ages and fitness levels to join with dedicated TUF coaches there to guide you through the 13-Week Program with TUF Nutrition.
Nocatee Residents: Look for special TitanUp Fitness Launch Specials. Or, take advantage of 1-Week of FREE classes and get started now by signing up online.
Wells Fargo: Regency Centers has announced the addition of Wells Fargo to it's shopping center in Nocatee Town Center in the fall of 2022. The Wells Fargo Nocatee branch will be located at 152 Capital Green Drive in the Nocatee Town Center, between the GNC and AT&T store. This Nocatee location will be staffed with employees to assist with financial health, account openings and servicing, as well as assistance with learning about digital options and mobile tools. Services at the branch include a lobby assisted-service ATM, customer Wi-Fi and charging stations in a digital lounge where customers can practice using Wells Fargo's digital offerings.
Also Coming Soon to Nocatee...
Settler's Pond (NOW OPEN!): Settler's Pond is a new CDD amenity designed for all Nocatee residents. It features a recreational area anchored by a 14-acre pond that will be stocked for fishing. Outdoor enthusiasts can use non-motorized water vehicles, such as kayaks and canoes to reach the pond's best fishing spots. The large shaded playground is designed to entertain kids of all ages and its lakefront pavilion is a great spot to relax with restrooms on site. Also featured are small and large dog park spaces. Settler's Pond also includes a walking trail to the new Settler's Landing neighborhood, as well as a walking trail to the new K-8 school. EV parking and bike racks will be available.
River Landing Park: Residents of River Landing at Twenty Mile will enjoy a private neighborhood park with a screened pavilion complete with a waterfront deck, two boat slips, and a covered area. This new park is anticipated to open in Late Fall 2022.
Aside from retail, the Town Center is also home to several neighborhoods. To learn more about Nocatee's actively-selling builders and neighborhoods, click HERE. To learn all about new neighborhoods slated to open Late 2022, click HERE.
---
For more information on new homes available and the Nocatee lifestyle, explore Nocatee.com, stop by the Nocatee Welcome Center or call 1-904-924-6863.