For the eleventh consecutive year, Nocatee ranks in the TOP-FIFTEEN master-planned communities in America! The numbers were just released by RCLCO Real Estate Advisors in its year-end Top-Selling Master-Planned Communities of 2021 report. As of January 2022, over 9,000 families call Nocatee home.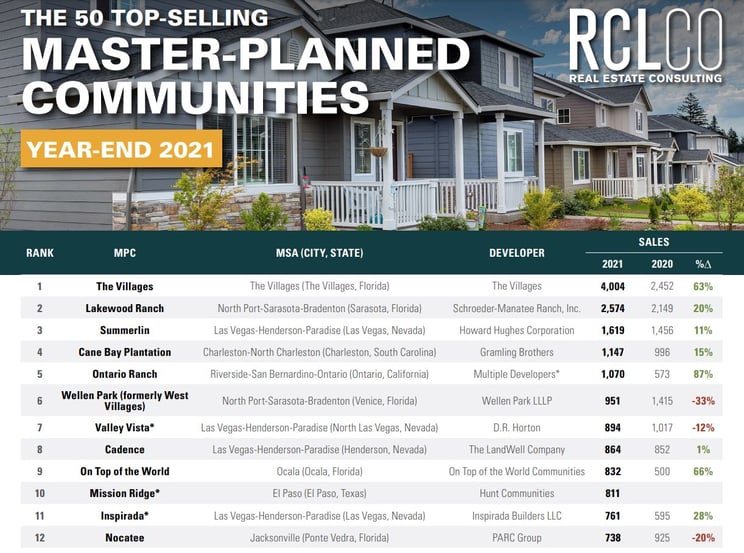 With the continued development of the shops, restaurants, and amenities, there's so much excitement surrounding the Nocatee community. In 2021, Nocatee announced a handful of new businesses that include Anejo Cocina Mexicana, Catullo's Italian Restaurant, Safari's ToyTopia Toy Store, Titan Up Fitness and Premier Martial Arts. In June 2021, the highly-anticipated Enhancing the Lifestyle expansion was completed and opened to much fan fare. To learn all about the new slides, pools and enhancements within Nocatee's resort-style water parks, click HERE.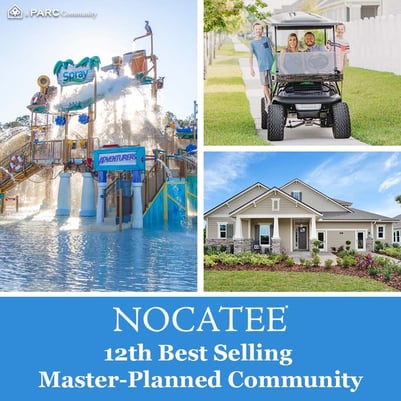 2021 was also a big year for builders with Franklin Square at Crosswater, Settler's Landing at Nocatee, River Landing at Twenty Mile and West End at Town Center Townhomes and Villas all officially opening for sales. River Landing features Nocatee's first and only waterfront opportunities. To view all actively-selling Nocatee neighborhoods, click HERE.
Looking forward to 2022, Nocatee is slated to open several new neighborhoods, including Palmetto Cove, the new Seabrook collection of neighborhoods, and Woodland Park. Also in the pipeline, new amenities like Seabrook Park, Settler's Pond and River Landing Park.
"Nocatee is a dynamic and one-of-a-kind community. We strive to meet the lifestyle needs of our residents and growing community," said Mo Rudolph, Director of Planning & Development at The PARC Group. "We look forward to the continued growth around Nocatee's Town Center, allowing residents to live, work and play without having to leave home." The original vision for Nocatee has remained unchanged, and PARC is in the final stages of completing what has become one of the most popular master planned communities in the United States.
---
To learn more about new homes in the Nocatee community, explore Nocatee.com, stop by the Nocatee Welcome Center or call 904-924-6863.