After six years of serving over 3,000 Nocatee dancers, Grace Conservatory of Dance will expand to a state-of-the-art 6,000 square foot facility in the heart of Nocatee Town Center. Grace offers instruction to dancers ages 2 to 18 in all dance genres including Preprofessional Ballet, Hip Hop, Tap, Jazz, Contemporary, Acro, Performance Company, and more.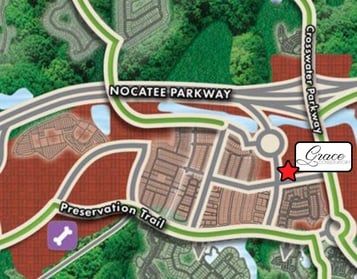 Opening in Summer 2023, this facility will feature a dance store, dancer dressing room, parent lounge, and four bespoke dance studios. Kristina Robison, owner and director of Grace, says, "we are thrilled to be able to further invest in spreading the arts in this wonderful community, and we are building a world-class facility that will rival those in NYC and LA in size and professional specifications."
To register for classes, visit www.GraceConservatory.com. To view the build progress, follow Grace Conservatory on Facebook and Instagram. To contact them directly, check out Nocatee's Business Directory.
With great shopping, charming places to eat and drink, and specialty services, the Nocatee Town Center is a popular destination for community residents. The Town Center is also home to the actively-selling West End at Town Center neighborhood. To learn all about the new neighborhoods slated to open Late 2022, click HERE.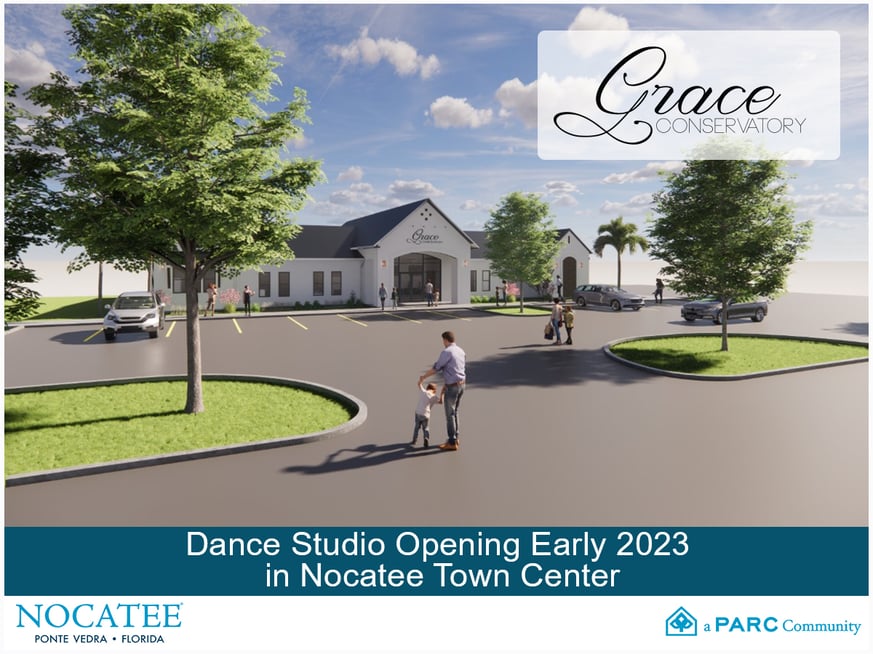 ---
For more information on new homes available and the Nocatee lifestyle, explore www.Nocatee.com, stop by the Nocatee Welcome Center or call 1-904-924-6863.