The PARC Group and Skinner Bros. Realty are pleased to announce that Degree Wellness and V's Barbershop will be opening in the next phase of the Nocatee Town Center in Summer 2024. The new retail expansion will be anchored by The Chophouse at Nocatee, a high-end steakhouse with a rooftop bar.
Degree Wellness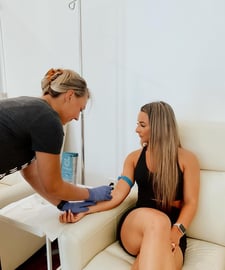 °degree Wellness is Jacksonville's premier wellness studio, offering advanced technologies to enhance physical and mental health. °degree will offer science-backed services like Cryotherapy, Infrared Sauna, Red Light Therapy, Cold Plunge, Compression Massage, IV Drips and Vitamin Injections all in a luxurious atmosphere. Whether you want more energy, reduced stress, less pain or to stay youthful, °degree has something to offer everyone.
"We are thrilled to continue °degree's expansion in our hometown. I can't wait to bring the latest in self-care and wellness services to the Nocatee community, helping even more people feel, look and be their best self!" said Amanda Lightcap, President of °degree Wellness.
V's Barbershop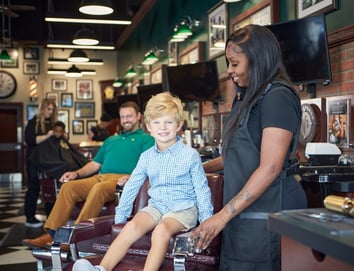 V's Barbershop is the leader in authentic and upscale barbershops. Nick Crouch, a seasoned entrepreneur, and MoonJoo (MJ) Park, Master Barber and operating partner, are excited to bring the V's experience to the Nocatee community. Nick and his family are residents of Nocatee and realized that a high-end, old school barbershop experience would be the perfect addition to the growing Nocatee Town Center. The new barbershop will feature antique barber chairs (from the 1950's), iconic sports imagery on the walls, and of course, licensed and professionally-trained barbers. From the old-fashioned hot lather and straight-edge razor shaves to the relaxing head and neck massages, V's sets a new standard for barbershops with over 60 open locations across 19 different states.
Whether you're looking for a traditional short haircut or a more contemporary men's hairstyle, V's invites you to visit the new shop. Both MJ and Nick are focused on making V's Barbershop in Nocatee a one-of-a-kind destination barbershop and are very excited to serve the community!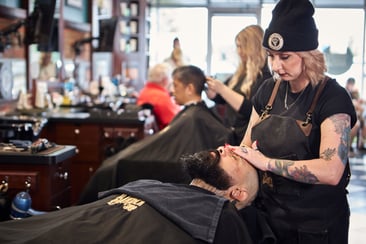 V's Barbershop is also a fun, kid-friendly barbershop. It is a place where families can create beautiful, lifelong memories together. V's also recognizes the nation's active duty, retired military; first responders; and frontline healthcare workers by offering a 20-percent discount every day on any service.
The Nocatee Town Center is home to great shopping, charming places to eat and drink and specialty services. To learn more, check out the Town Center Business Directory. The Town Center is also home to the actively-selling West End at Town Center neighborhood.
---
For more information on new homes available and the Nocatee lifestyle, explore Nocatee.com, stop by the Nocatee Welcome Center or call 1-904-924-6863.