Nocatee is ready to host the ninth-annual Roscolusa Songwriters Festival! Residents of the Nocatee community and the surrounding Northeast Florida area are excited to hear hit songwriters and up-and-coming talent from all over the country, including the nation's songwriting capital, Nashville, Tennessee! Gates will open at 4:00pm and live performances will begin at 5:30pm on April 24, 2021.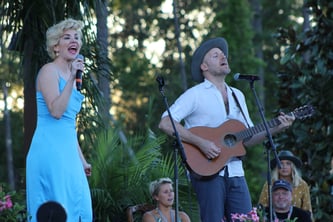 Wondering what Roscolusa is? Roscolusa Songwriters Festival started in Ponte Vedra Beach in 2012. Today in 2021, the mission is still to bring the intimate songwriters collaborating atmosphere outdoors for an evening of relaxing original acoustic music, all while benefitting a great cause.
Roscolusa 2021 attendees can sing along to Top Hits heard on the radio, as well as new original songs, all performed by the songwriters themselves. This year's event will feature artists like Dave Pahanish, Love and Theft, Matt Warren, and many more of the country's top songwriters! Alongside outstanding music, the event will also feature Jacksonville's most popular food trucks. A full list of food trucks can be found HERE.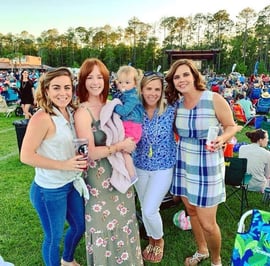 "At half capacity, social distancing protocols will be implemented, and temperature checks will be made upon entry. Masks will be required to enter, to walk around festival field, and to order from food trucks. Masks will not be required once you are seated in your place." For more information on these guidelines, please visit the Roscolusa website.
Roscolusa proudly supports the Tom Coughlin Jay Fund Foundation, a local non-profit that provides comprehensive financial, emotional and practical support to families tackling childhood cancer. Thanks to the support of the community, ticket buyers, and sponsors, Roscolusa has raised over $50,000 for the Tom Coughlin Jay Fund since 2013.
All ages of Nocatee residents are encouraged to come out to this laid-back outdoor music festival, located on the Nocatee Station Field. Attendees are encouraged to bring lawn chairs and blankets with them to enjoy an evening filled with music, food vendors and more. The Nocatee community is thrilled to host the event, bringing even more opportunities for entertainment right at home for residents and the local community.
---
To learn more about new homes in the Nocatee community, explore Nocatee.com, stop by the Nocatee Welcome Center or call 904-924-6863.