Updated: June 1, 2023
Providence Homes, Jacksonville's leader in energy-efficient residential construction, is pleased to announce a new neighborhood, Woodland Park at Nocatee. The new neighborhood will be home to 65 two-story townhomes ranging from approximately 1300 to 1900 square feet.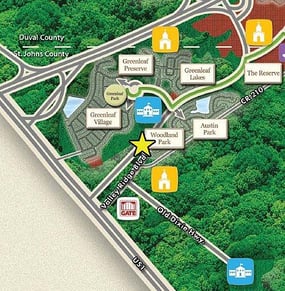 "We are thrilled to bring Woodland Park to Nocatee," said Sean Junker, President and COO of Providence Homes. "Over the past year the townhome market has grown significantly, and for the first time eclipsing 10 percent of all home sales in the United States. We are excited to be able to offer the option to Nocatee buyers looking for the ease of living afforded by this type of community."
Woodland Park will provide homeowners more options in a highly-coveted area of St. John County and maintenance-free exteriors for those looking to cut down on the number of items on their to-do lists. The neighborhood is conveniently located within walking and biking distance to some of the area's best schools, as well as the Nocatee Town Center and all that it has to offer.
Sales anticipated to begin Fall 2023. To join the Woodland Park Interest List, contact Providence Homes directly by CLICKING HERE
---
To learn more about the Nocatee community, explore Nocatee.com, stop by the Nocatee Welcome Center or call 904-924-6863.