The Nocatee Welcome Center is not only a great resource for prospective home-buyers, but it is also designed to serve Realtors. Integral to the continued success of the Nation's 8th Best-Selling Community, this one-stop-shop is the place for visitors to view interactive maps, receive a community overview and also home to Nocatee's Realtor Client Central Registration Program.
Created to assist and protect the Realtor, this unique community feature is something many real estate professionals have already taken advantage of during their visits to Nocatee. Not familiar? Realtors: When you accompany your clients to the Nocatee Welcome Center, be sure to ask for and complete the Central Registration Form. This will identify you as representing the client for a 60 day period in our system. It also prevents your client from having to register with each builder as they visit multiple model homes. They will automatically be registered with all builders (except Del Webb Properties).
"Its a convenient system… to centrally register my client at the Welcome Center, instead of filling out forms at each of Nocatee's thirteen different builders' models," says Michele Stewart, a local Watson Realtor familiar with the area.
Michele also loves the Welcome Center Staff's presentation her clients receive before exploring the master-planned community that spans over 14,000 acres of preserved lands and neighborhoods. "They do an amazing job informing clients of the wide range of neighborhoods, amenities and overall lifestyle that they can expect as residents," she says.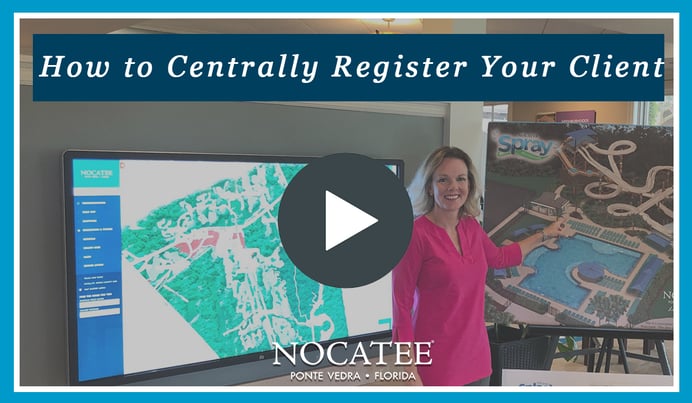 **Realtor MUST accompany their clients to Welcome Center.**
---
For more information on the Nocatee Realtor Client Central Registration Program, you can email donna@nocatee.com or call 904-924-6863.