Shopping for a new home can be an overwhelming process, but Nocatee is here to help. To ensure you and your family get the most out of your visit to the master-planned Nocatee community, check out this new Nocatee Visit Checklist!
1. Schedule Your Visit to the Nocatee Welcome Center and Builders BEFORE you Arrive.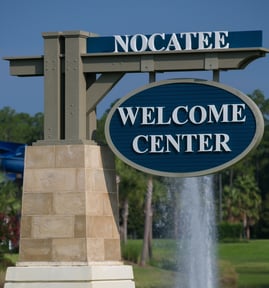 Be sure to contact the Nocatee Welcome Center at (904) 924-6863 to let them know what day you plan to visit, or you can simply click HERE to schedule a zoom call with a Welcome Center Representative. Already working with a Realtor? Then be sure to include them in your visit as you will both need to fill out the Central Registration Form in the Welcome Center.
To connect directly with a builder representative, see below. Need help determining which builder to contact? A Welcome Center Representative can also assist with that!
David Weekley Homes
Dostie Homes
ICI Homes
Providence Homes
Riverside Homes
Toll Brothers
The Pineapple Corporation
Del Webb Nocatee
*Note: Model-home visits may be subject to appointment only. Please contact a builder representative to confirm.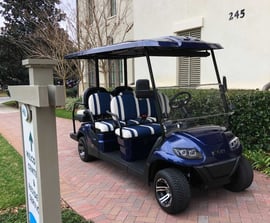 2. Take a Virtual NocaTour Before and/or Book One During your Visit
Before your visit to Nocatee, you may like to enjoy our virtual NocaTour video. We also offer in-person NocaTours when you arrive on-site. A NocaTour is a 22-minute golf cart ride through the Greenway trails and by all the main amenities. Feel free to take the virtual tour right now or schedule an in-person tour for your visit by clicking HERE.

3. Attend some of Nocatee's Favorite Community Events
Food Truck Fridays, Farmers Market, and Movie-Nights are all Nocatee events that are open to the public, making them a great opportunity to connect with current Nocatee residents and learn why they chose Nocatee.

The Nocatee Events Calendar can be found HERE.

4. Make Time to Enjoy Local Attractions, Beaches, and Outdoor Activities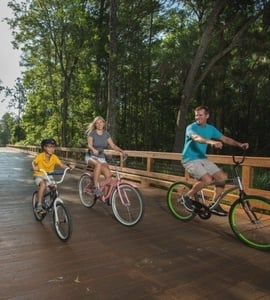 There's a lot of perks that come with living in Nocatee. Many membership opportunities and discounts are available exclusively to Nocatee residents, making the Nocatee Lifestyle even better! Things like the Nocatee Greenway Trails and the Nocatee Landing can easily be enjoyed on your visit. For a complete list of things to do in the area, please visit the interactive maps of Explore Nocatee.

5. What to pack?
We hope you're ready for some Florida sun! Be sure to bring sunscreen, hats, sunglasses, Chapstick, and sandals or flip-flops. If you would like to spend some time enjoying the active outdoor lifestyle around Nocatee, we recommend bringing swim and/or exercise attire, an umbrella, and bug spray. If coming in the winter months, it may be helpful to pack a raincoat, sweatshirt, or jacket.
To begin planning your visit, please contact a Nocatee Welcome Center Representative by CLICKING HERE


For a quick recap, view the short video below.
---
For more information about new homes available, explore www.Nocatee.com, connect with the Nocatee Welcome Center or call 1-904-924-6863.