It's the holidays and master-planned communities (MPC's) like Nocatee are making it easier than ever for couples and spouses to enjoy some quality time right at home. From scheduled events to spontaneous activities, here are several some date night (or day) ideas:
1.) Nocatee Holiday Light Show - Check out the nightly light show inside Spray Waterpark that runs through December 30th! There are two musical light shows - one traditional and one contemporary. Starting at 6pm, the light show runs every half hour with the last show beginning at 9:30pm. Blue Water Bar at Spray Waterpark is open every Friday, Saturday and Sunday from 6-9:30pm through December 26th. Beverages include wine and seasonal craft beers.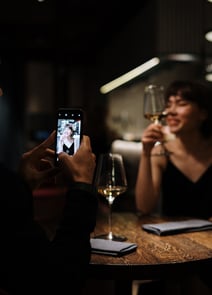 2.) Coastal Wine Market & Tasting Room - Grab a drink (wine and beer) or enjoy a wine tasting at Coastal Wine Market in Nocatee Town Center. Factor in savory cheeses and quality time with a partner, and you have a recipe for spicing things up. Plus, you might even expand your palates and learn new pairings!
3.) Greenway Trails (day date) - With ample walking paths and running trails, Nocatee makes it easy to take your relationship off the beaten path. Take a stroll or long walk to enjoy some good conversation among nature with Nocatee's Greenway Trails. Nocatee is home to world class amenities, over a dozen different greenspaces, dog parks, trails and more. For the full run-down, click HERE.
4.) Bike for ice cream (day date) - Talk about killing two birds with one stone. Physical exercise is shown to enhance your overall mood, but throw in your partner and a sweet reward and there's just no good reason not to cruise down to the local frozen yogurt or ice cream parlor. Right now, Nocatee has Yobe and Ben & Jerry's in Nocatee Town Center!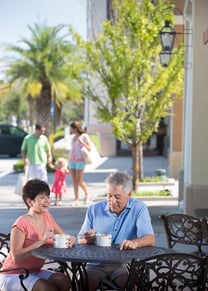 5.) Nocatee Landing (day date) - If you enjoy exploring local waterways and nature, you will love this new Nocatee amenity. The Nocatee Landing features an open-air pavilion with stunning views of the Tolomato River (Intracoastal West), as well as restrooms. Here, Nocatee residents can launch non-motorized water vehicles, like canoes, kayaks and stand-up paddle boards. To view a map of the area, click HERE.
6.) St. Augustine's Nights of Lights - The nearby city's annual festival of lights typically runs through January 31, 2022. The lights can be enjoyed on foot, trolley, train, horse-drawn carriage, or even aboard a boat. Named one of the top ten holiday light displays in the world by National Geographic, St. Augustine is less than a 20 minute drive for Nocatee residents.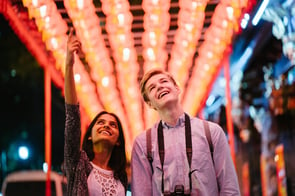 Whether you're new parents or have been together for decades, it's nice to have a "date night" every once and awhile. Armed with a little imagination, the date possibilities within the Nocatee community are virtually endless.