Adapted from Fleet Landing Press Release
Fleet Landing is pleased to announce the acquisition of 35 acres of property in the Nocatee Town Center in Ponte Vedra, Florida.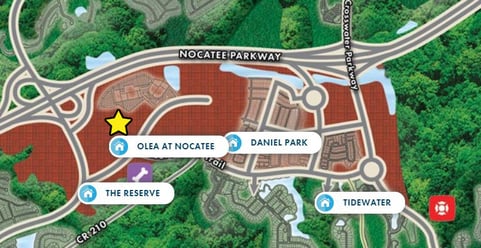 The new Nocatee campus would offer an active and independent lifestyle for adults ages 62 and older with independent living options to include single-family homes and apartments. Residents will enjoy an outstanding quality of life with resort-style amenities and an array of exceptional programs and services. The community would also include assisted living, memory support, and skilled nursing care; providing future Residents with the peace of mind and assurance that quality healthcare and supportive services are available on campus.

With more than 400 families waiting for the opportunity to experience the Fleet Landing lifestyle at their flagship campus in Atlantic Beach, CEO Josh Ashby said "We are excited to grow our capacity to serve by creating a new LifeCare community in Nocatee. It will complement our existing campus and far exceed other available options for those desiring a new community of Fleet Landing's caliber."

A timeline for construction has not been determined.