Flagler Hospital is pleased to announce its plan to begin construction of the Flagler Health Village at Nocatee. It will include dedicated green space for healthy lifestyle & arts activities, a community education and partnership center, family practice, pediatrics, specialty care and women's health services.
Flagler Health Village at Nocatee is slated to open in November 2020. Flagler Health Village will be located on a 4 acre property adjacent to the Nocatee Town Center. See map below.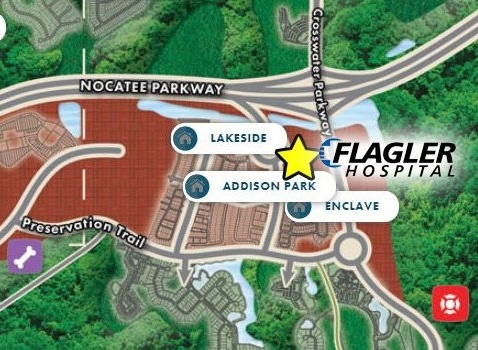 "Our health villages are designed to advance the physical, social and economic health of the communities we serve," stated Flagler Hospital President & CEO Jason Barrett. "We share Nocatee's vision to create a place with a truly exceptional quality of living and are committed to serve as the center-point for building an even healthier community for mind, body and spirit, together."
One of the key aspects about this health village is the Community Health Advisory Council. This council will collaborate with area schools, businesses, residents and other stakeholders to build and deploy a customized healthy community plan for Nocatee. Flagler Hospital's community health team will bring its proven approach to identifying and improving health factors and outcomes for area residents of all ages to the process.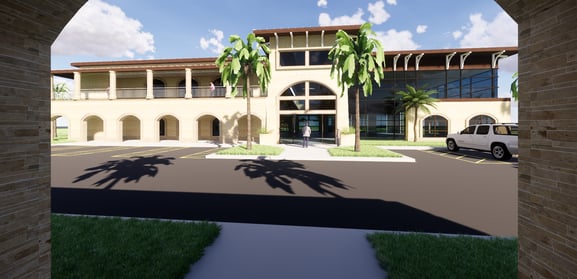 "From our clinical services to healthy living, art in medicine and education programs, our health village offerings will be custom-designed in collaboration with area residents to ensure the unique needs and desires of Nocatee residents are met," added Barrett. "We're not focused on disconnected, episodic interactions, but rather building relationship of care throughout the journey of life."
While planning and design has yet to be finalized, the Flagler Health Village is conceptualized to include interior and exterior spaces that accommodate a wide array of community-centric offerings.
---
To learn more about new homes in the Nocatee community, explore Nocatee.com, stop by the Nocatee Welcome Center or call 904-924-6863.